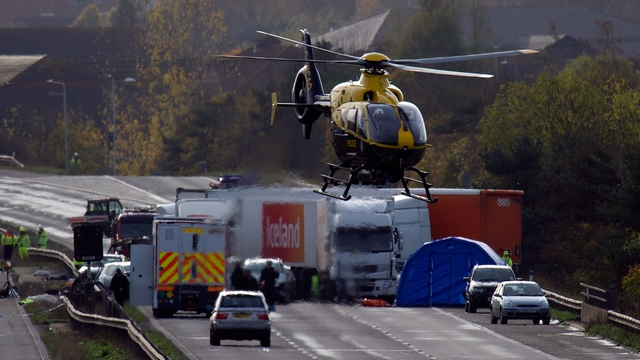 According to RTE News the following has just been revealed
The crash happened close to Taunton Rugby Club, where a fireworks event was taking place.
It was suggested that smoke from the display could have worsened the fog on the road, with reports saying the event finished just minutes before the crash.
Assistant Chief Constable Anthony Bangham of Somerset and Avon Police said: "There's a number of factors that came into play. It was dark, it was particularly poor weather, we had fog banks on the motorway and we also had wet surface issues.
"There were also other factors coming into play: there were events going on in the evening and of course we need to have a very close look at what was going on in the area that may have caused some sort of distraction."
Mr Bangham said some members of the public had shown "real bravery" in arriving quickly on the scene and trying to help others.